What is "World of Sauna"
"World of Sauna" is a application service to see real time congestion within a sauna.
CME and 100plus have co-worked on this system with the following idea.
・We want more people to use sauna safely and comfortably
・We want more sauna to be loved by their home town
・We want a good sauna thorough out Japan
What is good about "World of Sauna"
"World of Sauna" is a free application to show congestion of sauna.
It has multiple functions to check out which sauna to use and their will be an AI learning system to predict how congested a sauna is.
Also the application is going to have revitalization counter on how much you have used sauna.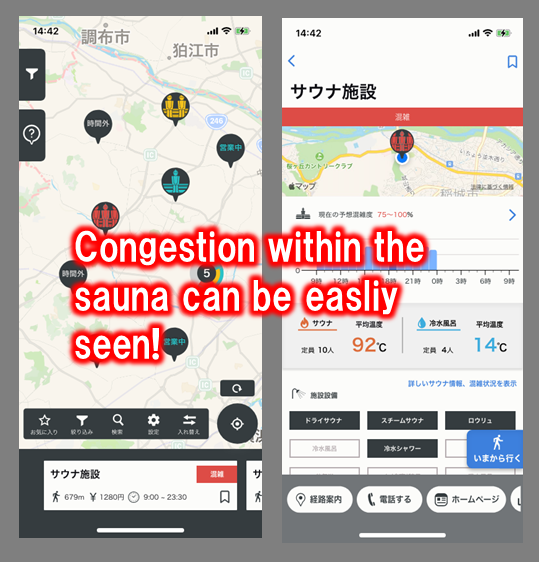 What is a congestion sensor
CME has developed an unique small sized sensor to measure the surrounding environments for example temperature,humidity and CO2 concentration.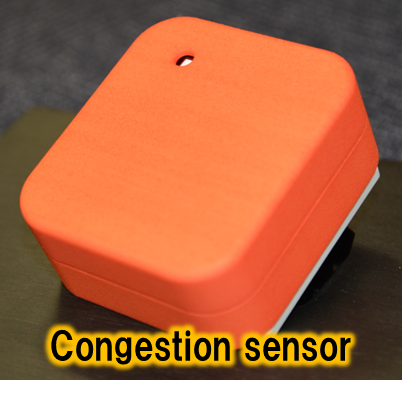 Easy placement
placement of sensor is done in two steps
place the congestion sensor in a sauna room
place the data receiver in the dressing room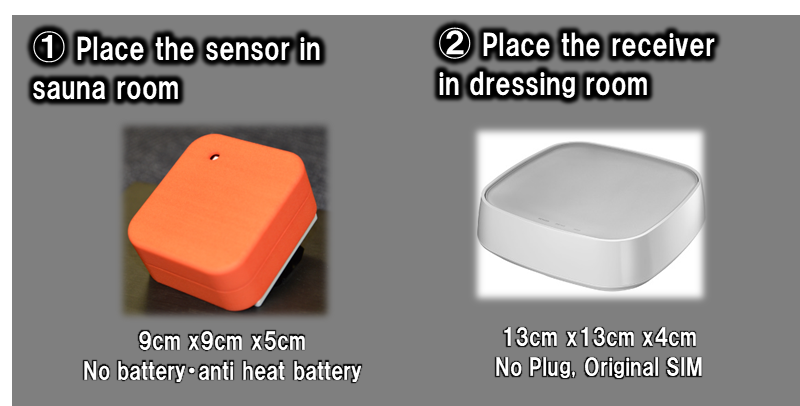 What can sauna users do with "World of Sauna"
・They can check out their favorite sauna
・Congestion prediction by AI
・Use searching system to find their preferable sauna
For all sauna managers, we would like to make sauna users experience a better time so please consider implementing "World of Sauna"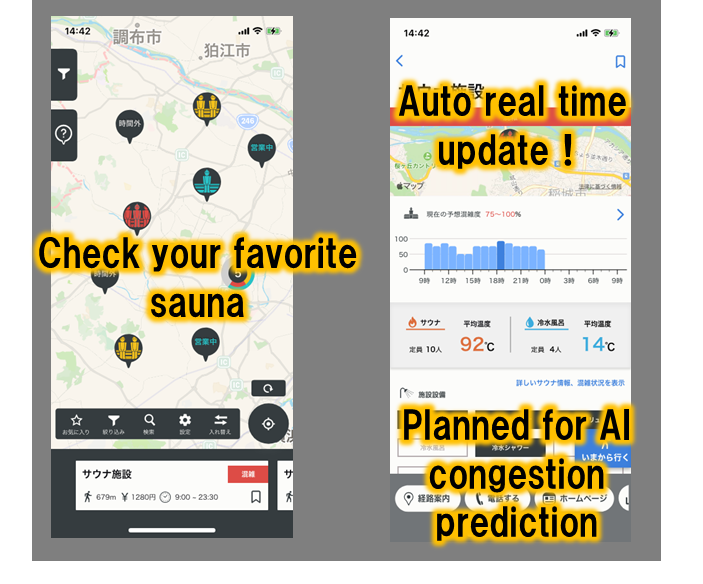 Contact
for more details please contact the following
100 plus inc. email: contact@100plus.info