Free ventilation diagnostics service on going!
CO2 is the best indicator for ventilation analysis
Let's prevent virus infection using CO2 monitoring IoT
We developed IoT system to monitor CO2 concentration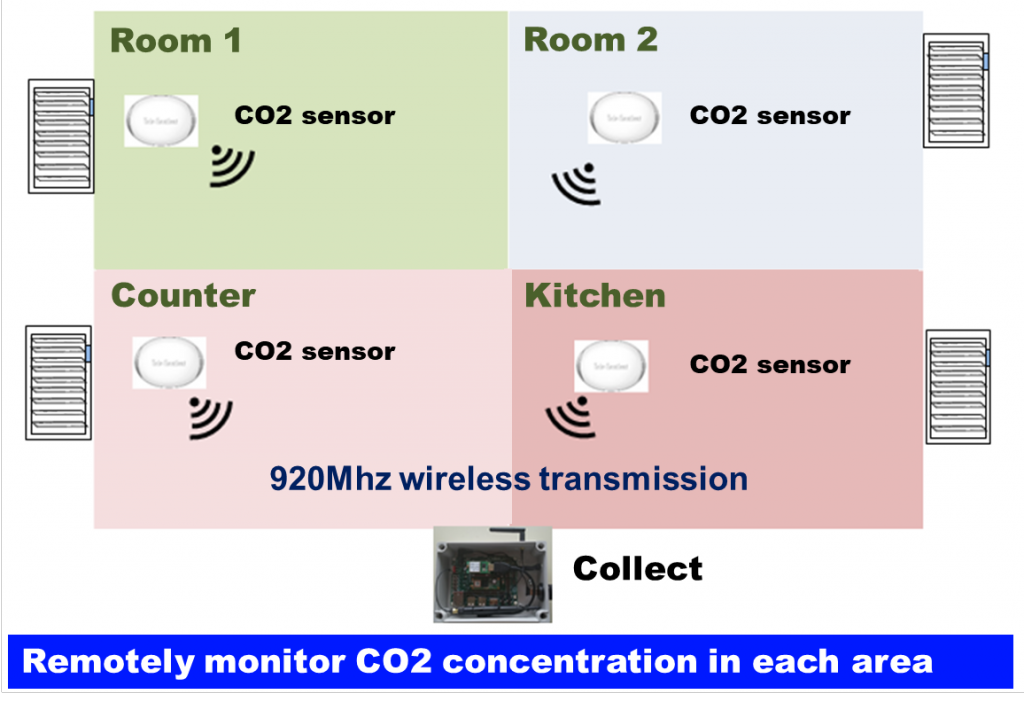 Demonstration experimenter wanted
We are looking for companies to experiment our CO2 ventilation system.
Ventilate to clean virus
Visualize risk by virus
Visualize CO2 concentration rate with IoT sensing
(Caution) This system does not directly have effect on virus
Do you want to monitor CO2 using our system?
CO2 concentration rate is the best index

CO2 monitoring system with all our IoT technology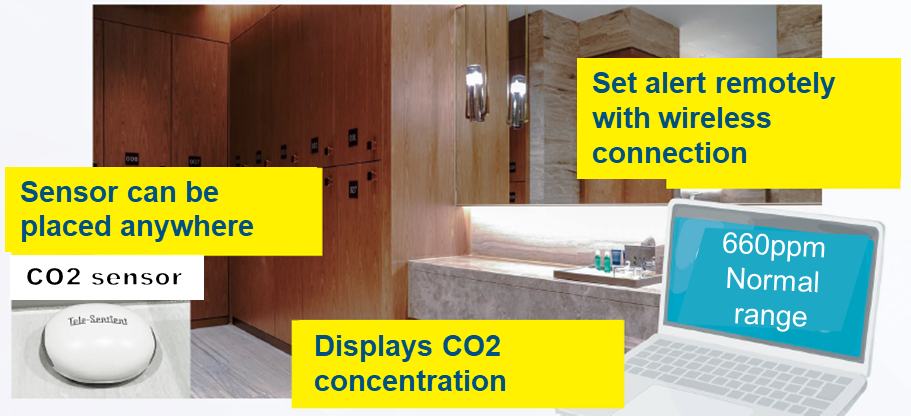 We can display different closed environment using our IoT sensing platform Tele-Sentient

We have unified system to monitor multiple sensors
We can send alert via wireless connection allowing the users to be notified with CO2 environment from anywhere
Feature and Superiority
It is low power consumption IoT monitoring system
Battery powered to be place anywhere for long term use.
Our sensors can be used in a poor environment
Achievements
We have many IoT platform working in progress. We can use the data and results to control your environments.
Following is an example of our monitoring results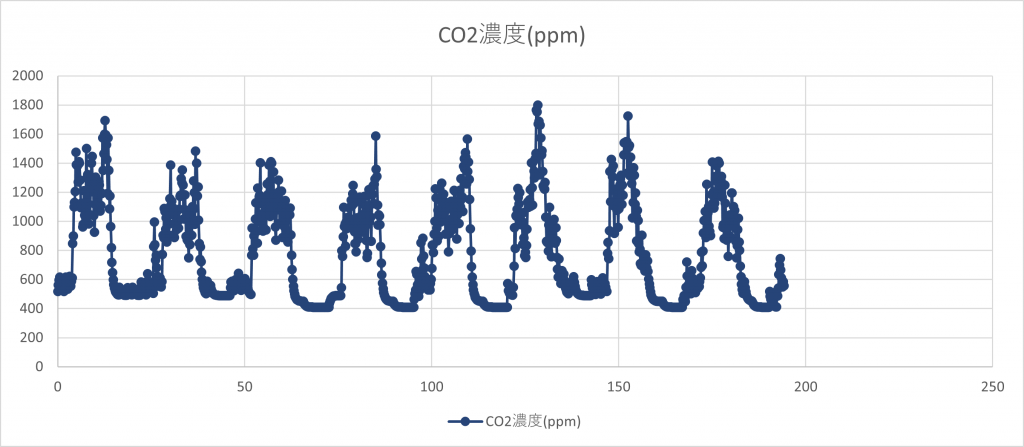 Different displays
We can display map, graph, values, and status
We have planned to visualize CO2 concentration in multiple ways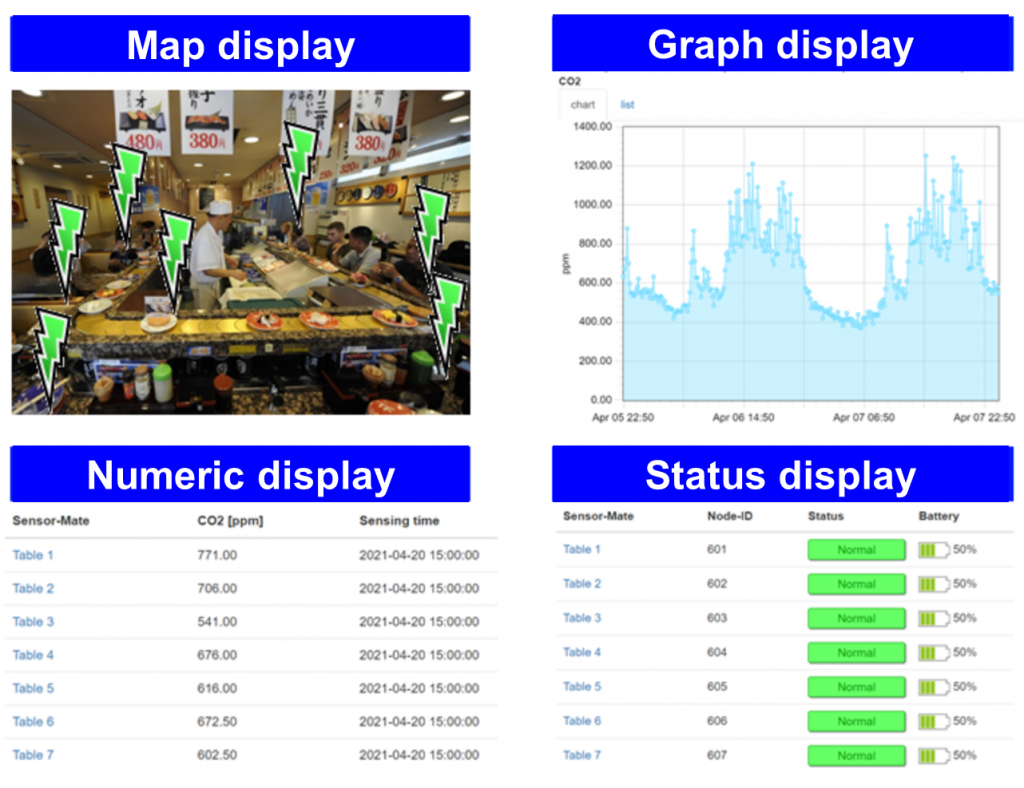 Offers
We are looking for partners to adopt our ventilation devices

Managers, designers, constructor, and municipality staff please feel free to contact us from the form below